Across the world, the #1 reason
people choose to invest in a franchise is for SUPPORT!
Your Franchisees are your CUSTOMERS.
If we were to survey your 'customers', how would your franchise rate?
Is there room for improvement?
Does your team know how to help franchisees . . .
Make more PROFIT . . . simply with strategies that work?
Follow the System . . . without the 'tick and flick'?
Overcome Challenges . . . without losing their self respect?
Can your support team COACH your franchisees to success?
Increased Franchisee profitability means . . .
Happier Franchisees / Less Problems
Increased royalties to you
Increased brand awareness
A better return on investment for EVERYONE
All can potentially lead to selling more franchises too!
Franchisors, that I work with, hold these these traits or beliefs . . .
Care about franchisees (really!)
Progressive / move with the times
Believe in SIMPLE solutions
And most importantly, believe that without franchisees,
they would have NO business!
Without these beliefs or traits, I'm probably not the person for you . . . 
Know how to get results with simple strategies with first hand experience
More than 13 years of experience working with franchisors and franchisees
International Speaker and Best Selling Author
I care . . . maybe even a little too much!
To say its been successful, is to say half of it.  In the last 12 months we've had 50% growth.  Our franchisees incomes have grown by at least 20-30% and our franchise sales have increased by 20% . . . Our return on investment has been substantial.
Warren Ballantyne
I strongly recommend Tracey in any position in franchising.  She really does have a handle on what to do and how to bring the best out of everybody, in every situation.
Debbie Stanton
Closed Door In-House Training
At your location
Tailored to your franchise system
Your people ONLY in the room
Full day, interactive workshop
$5,000 (incl. GST & Travel)
Open Door Workshop (various locations)
Great for smaller or emerging franchises
Small numbers (Max. 15 in room)
Full day, interactive workshop
Dates TBA – register your interest
$ 795 pp (incl. GST – 20% discount for 3+ people)
Pre-Recorded Training (Use In House)
Delivered on USB
Keep forever and reuse
Activities and workbooks
Special Pre-Order offer (release Jan 18)
$2,995 (incl. GST & Postage)
Contact Tracey today to book or order.
Want to talk about it first?  Call Tracey on +61 407 564 119 or email tracey@traceyleak.com
I offer this because I know this is an investment for you of . . .
If you are not satisfied, I'll give you a full refund. That simple.
Increasing Franchisee Profitability
Using a simple process, your team will not only learn how to coach a franchisee to increase profitability, they will also learn the best strategies and how to teach them in a way that franchisees IMPLEMENT them.
Without profit, no business can survive
Time Management
How to get franchisees to take control on their time and get more 'high quality' activities done.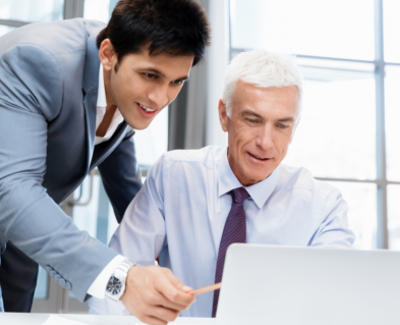 Accountability
Holding a franchisee accountable to achieve what THEY wish to happen, without being a nasty task master, is a skill every coach needs.
Also, how to do this without a 'tick and flick' method and becoming the 'unreasonable friend', who doesn't get side tracked by excuses!
Overcoming Challenges
This is the area where most support team members fail.
How do you help and coach a franchisee to help THEMSELVES out of their problems and overcome their challenges?
Franchisees need confidence to survive and succeed and support team need to help them with this.
Setting Goals and Making Plans
Helping franchisees achieve what they dreamed (or better) when they first invested in their franchise is what it is all about.
Creating plans (with the franchisees) is essential and they must be plans they will USE, not sit on a shelf, collecting dust!
Working on yourself
Those that support franchisees the best are those that work as hard on themselves as they do with franchisees.
Time management, learning, improving and upskilling – all with learning how not to take on all the emotions of the franchisees is not only essential for success, but for survival for support teams.
Questions and Answers
There is always time for specifics and Q&A – during and at the end of all sessions.
Interactive Activities
I'm not there to talk AT you . . . With interactive activities, learning is increased.
Plus, you are more than welcome to R&D (that's rip off and deliver !) these activities for conference activities or ice-breakers.
Contact Tracey:
P: 

+61 407 564 119
E:  

tracey@traceyleak.com
Your 3 options:
* Closed Door In-House Training
* Open Door Workshop
* Pre-Recorded Training (Pre-Order Now)
Not sure which option is best for you?
Contact me and let's talk.